Our recommendation for a free virtual credit card: Extra Card. The Novum Bank offers a no-fee Mastercard with credit limit: you can apply for it online and receive your virtual credit card immediately after the application. Do not miss the chance!

Extra Card
Free credit card with credit line
€ 0,- annual fee – permanent
English speaking customer support
Instant virtual credit card to use
Can be used worldwide at all Mastercard acceptance points
How do Virtual Credit Cards work?
When it comes to credit cards, everyone thinks of the plastic card first. But virtual credit cards are getting more and more popular as an easy way for instant payment, online shopping or as gift cards. With the introduction of easy online payments through PayPal and the like, virtual credit cards with credit limit are an easy way to get going instantly.
Today we're showing you some of the best options you have when you're looking for a good virtual credit card in Germany the EU or the European Economic Area (EEA). Whether you need a credit card number to finish an online purchase or are looking for a good bank account that offers virtual cards, we have several options available.
But first, let's take quick look at how an online card actually works, unless you want to see our recommendations right away, then please click here.
The 3 things you should know about virtual credit cards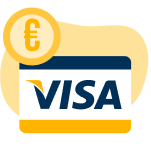 1) What's included:
A virtual credit card is not a physical card and only contains the most important information like the credit card number, the card security code (also known as CVV or CVC), the expiration date and the credit card issuer, like VISA or Mastercard. A personal pin or a name is not always included since you won't use the card at an ATM.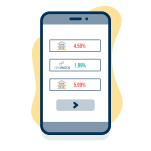 2) How to get one:
Similar to the way a Paypal account can be set up in just a few minutes, a virtual card comes with the same advantages. Usually you receive the required information for a purchase digitally, either through an email or in the banking app. That also means that you can use the card instantly since you don't have to wait for it to physically ship to your location.

3) What you can with it:
Some of the newest providers allow you to get a credit limit on your card, which makes the virtual card not just a prepaid card that you have to top-up first, but like an actual credit card. This allows you to use the card for any kind of online purchase like Amazon, Netflix or even Uber. Depending on your credit history, the information you provide when you first register and how much (or little) you use the card, you can increase the limit gradually.
The best credit cards in Germany
Looking for the best credit cards in Germany? Read our Ultimate Guide!
Which banks you should choose and avoid
Costs and fees
Free credit cards with credit limit
Using credit cards in Germany
Virtual credit cards: These are your options
1) Extra Card of Novum bank: the real virtual credit card with a credit line
The Novum Bank launched a brand new product in September 2022: its Extra Card. Under the slogan "Your fast way to extra money" the Maltese bank allows you to apply for a credit card and instantly get a credit line up to € 300,-.
The card is a free credit card: you don't have to pay annual fees or opening commissions, the only costs you will incur in are the interest rate on your purchases: the Extra card allows you to pay your purchases back in installments according to your needs.
This is our best offer for a virtual credit card with a credit line: but pay attention! You have to own a German residence and a positive credit history (SCHUFA) to enjoy the benefits of this product.

Extra Card
Free credit card with credit line
€ 0,- annual fee – permanent
English speaking customer support
Instant virtual credit card to use
Can be used worldwide at all Mastercard acceptance points
2) Monese: Instant virtual card with no address check
Monese is the easy money app that gives you a money account in a few minutes. Within the account, you can instantly create a virtual credit card that you can use online or through your phone.
Monese is the real European bank account and is available in 14 languages, offers you currency exchanges into 19 other currencies, offers you a debit credit card and savings options, and most importantly: It is free.
For the account opening, you need to provide personal information and send in a photo of your ID and a selfie of you. You do not need to provide address verification and you do not need a credit history.

Monese
Instant account opening in 3 minutes
Free account with real-time transactions, debit card
Instantly generate virtual credit card
Support in 14 languages, incl. German, Turkish, Romanian, Polish and more
No address verification or credit check
International transactions in 19 different currencies
We got our Monese virtual card directly in our account, which we created after registering by allowing Monese location access to our device. The card can instantly be added to your phone's contactless payment apps if you want to use it for shopping or for contactless ATM withdrawals.
You also get access to a European IBAN, can order a free debit-card, open a UK account or a Romanian account. Money transfers into other countries' currencies include Bulgaria, Canada, Czech, Denmark, Hungary, India, Mexico, Poland, Romania, Sweden, Switzerland, Turkey, the US and more.
3) bunq: If you want more than just 1 number
Another great choice is bunq, the bank of The Free. Bunq doesn't just come with a virtual credit card, it comes with up to 5 virtual online cards. You also have the option to set up 25 IBANs and depending on your plan you can get 4 actual credit cards, all from Mastercard.
Bunq is perfect for foreigners, frequent travelers and expats because it operates in over 20 countries all over Europe. The support can help you in any of 7 languages in case you have any issues with setting up your account. The registration is held pretty simple. You can use your mobile phone numbers to start off and install the app. Then you can validate your first information and get an instant online payment account (eMoney account) which you can use. For the full package you'll have to go through verification, which is done in a few minutes through online-ident.
If you want more information, you can also read our in-depth review of bunq.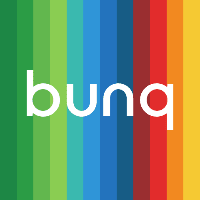 bunq
Bank account with Mastercard debit card
5 minute application with no SCHUFA or credit check
3 cards (1x Maestro, 2x Mastercard), 5 virtual cards, 25 (!) IBAN accounts included
Mobile bank with a great app, Google Pay, Apple Pay and good support
Sustainable and environmentally friendly banking (carbon offsetting, equal opportunity and more)
4) Vivid Money: Virtual VISA card and a lot more
If you're a bigger fan of VISA, then you can check out vivid. Vivid comes with a debit VISA which is physically sent out, but you'll receive the credit card info right away through the app or through email. With Google Pay and Apple Pay, vivid is also quite handy and can be used instantly without needing to wait for that plastic to arrive.
Vivid also gives you a lot of options when it comes to your account. You get up to 10% cashback for your purchases using your vivid card, and you can also invest in stocks or cryptocurrencies starting from 0,01 € (yes, that is correct).
If you want more information, you can also read our in-depth review of Vivid Money.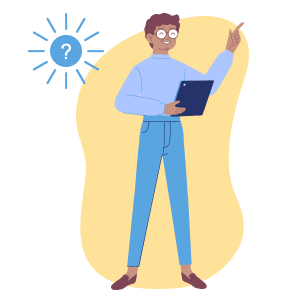 Did you know? We provide loans in Germany, starting from € 100,-
How does a virtual credit card look like?
A virtual card is generally just a small set of numbers and information:
The credit card number, which is a twelve- to sixteen-digit code which shows the card issues (VISA, Mastercard are the most common, American Express / Amex, JCB and Diner's Club are well known as well), the account number and the CVV or CVC code. The numbers serve as identification and allow you to process payments online. They also allow the payment processor (online shop) to verify they are not fake and that the payment is real.
The expiration date of the card usually marked as "Until end" or "Valid until" in the form of MM/YY.
The so called CVC-Code or CVV-Code, which stands for Card Validation Code or Card Verification Code respectively. The VISA CVC and Mastercard CVC is a three or four digit number that serves as another step of verification to ensure ownership of the card.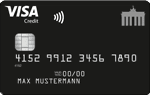 Name: Falk Martinez
Number: 4513 2586 5876 0869
CVV: 593
Expiration: 09/2022
Credit Cards are quite popular online and one of the most used payment options in the World. If you are based in Germany than a virtual or a Prepaid Card is a good option to get around in your daily life. While Germans mostly pay with cash or the debit card, credit card usage is becoming more common as most banks issue not just debit cards, but also an additional VISA or Mastercard. So if your going to a restaurant, want to pay at a hotel or do some online shopping, cashless virtual payments are more and more the way to go.
Advantages and disadvantages of a virtual credit card
Pros
Speed: Virtual cards are delivered instantly to your inbox. You don't need to wait for the actual card to arrive in the mail, therefore you can use it right away.
Safety: Online credit card offers safety and reliability as it is much harder to be stolen like the plastic in a wallet. You do however have to pay attention on which sites you enter your credit card information
Transparency: If you go for a virtual prepaid card, you have full cost transparency. If theres no cash, then there are no costs. This makes virtual prepaid cards attractive for younger people, too.
Flexibility: Virtual credit cards are more flexible than you thought, thanks to popular wallet apps such as Paypal, Google Pay or Apple Pay. You can also order more than one depending on how you want to use it. Different providers give you different choices for services and names as well.
No bank account required: You don't need a new bank account. If you have an existing one, you can just charge up by transfering money to your new card.
Cons
Cannot be used for travel: Going abroad or travelling is not the best use for your virtual Mastercard or VISA. While you can book and pay your Hotel online, once you arrive they still might need a physical card for deposits and the like. Therefore the plastic is still needed. But: Google Pay and Apple Pay make your virtual card mobile since you can include them in your Google / Apple Pay App.
No cash or ATM use, only used for online payments: Since you dont have anything to put inside the ATM, you cant withdraw any cash from those card. You have to stick to online shopping or transfer the deposit you have left to a different account
Check the fees: Depending on your provider, the fee structures can be quite different. Some charge a % of the balance for inactivity, other's require a yearly fee. Make sure to check the fees before you sign up, which have to be made public to you as per German consumer protection laws.
How do I generate a virtual credit card?
The virtual credit card can be ordered right on the banks website. Every consumer with an existing German bank account and German residence as well as a clean credit history can get a data set right after. Whereas prepaid credit cards usually come without any credit history check, virtual cards carry a limit and are thus not free of background checks or information on income, residence and the like. Depending on the type of provider you have chosen, higher limits also require a more in-depth verification. Usually every banking institute needs some of the following:
Registration at the bank or the card provider
Username and password for online banking access
Email or communication information for card info and access
Valid mobile phone number for verficiation
Funding the credit card with cash from an existing account or ATM
Frequently asked questions regarding virtual credit cards in Germany
A regular credit card is usually a charge card, meaning it has a limit that is set depending on your standing with the bank and your credit history. The bank then sends you an invoice after a month of use which you have to pay, or they use direct debit to charge it from your bank account. A credit card with credit limit usually comes with free monthly fees, but the interest rates for the used credit can be quite high, ranging from 5 up to 20% p.a.
Virtual credit cards have been tailored for online shopping and virtual payments. Whether for buying something on Amazon or charging up your Paypal account, the owner of virtual cards does not need the actual plastic card. In terms of credit, virtual cards can differ substantially. Some offer a free limit included after application whereas others function as virtual prepaid credit cards where you have to first charge up by paying amount X to the card. The benefit of these prepaid cards is that credit checks, including Schufa, can be avoided.
In Germany, every card usually comes with a certain bank account or a reference number where you can transfer funds to and then use the card. Some cards also come with a free limit which allow you to use the card first without charging them. For these cards you are usually paying a yearly fee or standard rates for the interest on the outstanding limit.
If you have a German bank account already, it is quite easy to charge up virtual cards as you can use services such as Sofortüberweisung, Giropay or just traditional bank account transfers which take between 1 and 2 working days in SEPA (Single Euro Payments Area).
All you need is a working credit card number (fake does not really get you far, a CVC code and the expiration date with your name to process a payment. And of yourse there has to be balance or a credit limit on the card.
Apart from online shops, download portals or Amazon and the like you can use the virtual credit card in an actual brick and mortar store if you use an online wallet like Paypal or Google Pay. Just hold your smartphone to the terminal and the apps will do the rest.
Usually you get a reference number or a maybe even an actual bank accoun that comes with your card. Then you can transfer funds to the IBAN, which is the bank routing number and bank account number at once. After funds have arrived, feel free to buy what you like.
Many consumers like the anonymity when paying something online. However with German money laundering laws, you always have to be identified at some point. We recommend you check out prepaid credit cards if you like anonymity.