Free credit cards in Germany: Guide and recommendations
Are you looking for a free credit card with a free credit card number? Do you need it to unlock free trials in your favorite sites such as Amazon or Netflix? Maybe you want a free credit card to perform contactless payments and finally get rid of cash. There may be many reason to apply for a free credit card. In Germany, more than 40 millions credit card have been issued, which makes it an extremely popular payment and financing method.
If you are looking for a credit card to get immediately, or to link to your bank account to have an additionally financial leeway, here you are right! Since the offer is broad, in our guide we recollected Germany's top free credit cards. Here we present you:
GIROMATCH.com regularly tests for you different financial products and tell you its impressions. Find more in our reviews' collection.
Which is Germany's top free credit card? Free credit cards with money and free virtual credit cards for your expenses
When choosing your credit card, you have to keep in mind, what is the reason behind your choice. To make it easy, we split our guide in two main use cases:
A free credit card to pay contactless, which you can obtain quickly and without stress
A free credit card with money, which grants you a credit line and allows you to pay back your purchases in instalments
In the following, we list our top choices for a German free credit card. You can also have a look at our in-depth review of each product to learn more.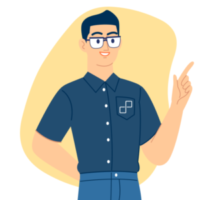 Our review process:
These are our requirements for a good free credit cards:
No yearly fee
Free cash withdrawals in Germany and abroad
Quick, simple and online application
English speaking customer support
Flexible requirements for your credit
Convenient foreign currencies' exchange rates (if applicable)
Free (virtual) credit cards: Pay online and contactless without worries and keep an eye on your expenses
If you are looking for a credit card in order to keep an eye on your purchases and save money, debit credit cards are a good option for you. Debit credit cards are linked to your checking account and usually issued together with your EC-card. The application process is quick and they are usually free of charge. This type of credit card allows you to pay or withdraw money directly from your bank account. Debit credit cards do not grant a proper credit line, since your checking account is charged with the amount of your purchases immediately.
With Vivid Money's free bank account, you get a free virtual VISA debit card in just 10 minutes. After applying to a free account online, you will get your free virtual credit card in the Vivid App, with a free credit card number to use online and a free CVV.
You can immediately use it for your online payments or at every point of sale with contactless option. Moreover, you can order your physical free debit card: a fancy metal card in your wallet is always a good idea.
You can read our in-depth review of Vivid Money here (in English)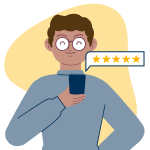 Nice to have!
Vivid-Money plus: with Vivid-Money you can set up your bank account in up to 40 foreign currencies. In this way, when travelling around the globe you can create a digital holiday fund and pay in foreign currencies with your free credit card without extra fees.
Free credit cards with money: Get a credit line to finance your purchases in the right way
If you are looking for a free credit card which grants you a proper credit line, you should opt for a charge or a revolving credit card. These are free credit cards "with money" that you can borrow for your purchases.
Charge credit cards and revolving credit cards are good way to finance your purchases. These can be linked to your checking account or issued independently. After performing a check of your credit score, the card provider will grant you with a monthly credit limit: when paying with your card, the bank will advance the money for you.
At the end of the month, you will get a credit card bill than you will be able either to pay entirely or to split in instalments and pay along several months. When applying for charge and revolving credit cards, you have to bear in mind:
A credit check of your credit score will performed and you will get a credit limit depending on your financial situation
Revolving credit cards can charge you high interest rates on your installments
You do not necessarily need to open a bank account with the card provider, since the card has its own checking account
In the following, you find our best option:

Advanzia
No annual fee, no fees for cash withdrawals
No charge for use abroad
Credit limit starting from 100,- Euro up to 20.000,- Euro
Interest-free payment term for purchases
Free and personal customer service, 24/7
Advanzia's no-fee Mastercard Gold is a revolving credit card. The expected credit limit for an initial application should be around 500,- to 1000,- Euro, but it dependents on your income and can be expanded later. The Advanzia no-fee Mastercard Gold is a good option, if you do not have a credit history in Germany ("SCHUFA"). Many banks will decline to give you credit if your credit history is empty. On the contrary, Advanzia Bank gives you a golden credit card.
Read our detailed Advanzia no-fee Mastercard Gold test here.
How to get a free credit card in Germany
There are many reasons why you may want to apply for a free credit card in Germany:
you are travelling to Germany and want to be sure that your card is accepted in the most sale points
you need a personal credit in order to finance your purchases
you are abroad and want to be sure that you can withdraw your money easily
you want to keep an eye on your expenses
you are an online-shopper and you need a free credit card number
The application process for a German credit card is usually uncomplicated. However, there are some basic things that you have to bear in mind. In the following, we explain how to get a free credit card step by step.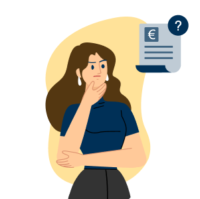 1. What type of card are you applying for?
One choosing the right credit card for you, you can ask yourself:
Do you need a credit line to finance your purchases? In this case, you should apply to a credit card with a full credit check
Do I only need a means to pay online and contactless? In this case a debit credit card tied to a checking account may be sufficient
Do I want to limit my holiday budget? Then you may choose a prepaid credit card with no credit check
Tip: You can recognize a revolving credit card by an "installment facility," a "credit line" or a posted "debit interest p.a." Debit cards are directly noted as such on the card. If you want to know more about German credit cards, you should have a look at our ultimate guide!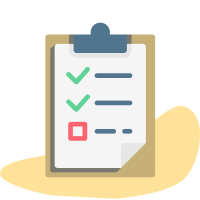 2. Credit card application, personal data requirements and solvency examination
Every credit card application starts with providing some personal data. You must always provide information about your name, address and residence, as well as data such as date of birth. Depending on the credit card requirement, information on occupational status, net income or existing monthly expenses may also be necessary.
While personal information is required by law, as the bank must identify you, much of the information is individual bank criteria. This includes the consent to the SCHUFA clause. SCHUFA Holding A.G.is Germany's leading credit agency. By giving your consent to the SCHUFA clause, the credit card issuer is allowed to query your data with the credit agency to gain insight into your creditworthiness.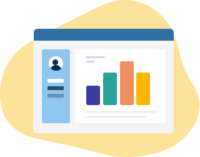 3. (Online) Identification and credit card contract
In order to obtain a credit card, you must legally identify yourself. Identification is now done almost exclusively online for direct banks, credit cards without an account and mobile banks. To do this, you go through a 5-minute identification process with Video-Ident. For this step, you need a valid identification document such as your ID card or passport.
With some providers, such as DKB, you can also still identify yourself at a post office (Postident).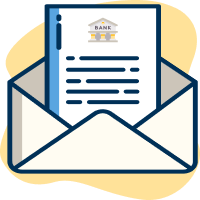 4. Delivery of your free credit card
Most credit cards are still sent by post. After completed identification, this takes between 1 and 5 business days. Some issuers send you a second letter with your personal PIN.
Tip: With many mobile banks such as Tomorrow or Vivid Money you set your PIN online. You receive the card number digitally in your mobile banking app. So you have access to your credit card immediately after opening an account and can use it.
Are you looking for alternatives?
If you are not completely convinced from our selection or you are a responsible consumer who looks for more than a simple credit card, here we listed some free credit cards which could be suitable for your needs:
Revolut: The free debit card for globetrotters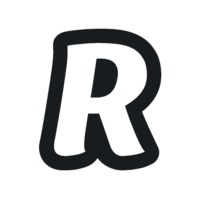 Revolut
Free bank account including credit card without credit check
4 account models that can be cancelled at any time
Free cash withdrawal up to 200€ or 5 cash withdrawals per month
Disposable virtual credit cards for one-time payments
Easy exchange of cryptocurrencies and commodities
Fee-free currency exchange in 30 currencies up to 1000€ per month
DKB-Cash: 700,- € income to access the VISA credit card with the most functions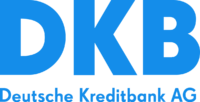 DKB-Cash
Service and features: 4,5
No account management fees
Free debit card and DKB VISA card
Withdraw money abroad free of charge
Modern app, online banking, contactless payment, Apple Pay, Google Pay
awa7: The green credit card which plants trees for every purchase

awa7
Service and features: 4,0
Sustainable VISA-credit card with credit line and installments function
Permanently without annual fee, withdraw money worldwide free of charge
Credit line: from € 1,500 – € 10,000
Good for the environment: trees are planted for every purchase
Credit rating: average to very good
Which additional fees could incur for free credit cards
When applying for a free credit card, you have to pay attention to some additional fees you could be charged with. Despite having a zero annual maintenance fee, some credit cards are not completely free from any type of cost. In the following you will find a list of additional fees you have to check before you apply to your free credit card.
Fee
Pay attention to
Yearly fee
Does the credit card have a checking account or do you have to pay for one?
Is the card free only for the first year?
Is there a minimum monthly transaction?
Cash withdrawals
How much do cash withdrawals cost abroad?
At which ATMs can you withdraw money in Germany?
Are free withdrawals limited?
Interest rates
What is the interest rate for your credit limit?
Can the limit be paid before costs are incurred?
Additional costs
Are there any other charges when using additional services?
Can you rescind the contract in case of changes in its terms and conditions?
Are online payments free? Can the card be used everywhere?
FAQs about free credit cards
Free credit cards are credit cards with a zero annual maintenance fee. However, this does not mean that they are completely free of costs. Remember that you could incur in additional charges, as interest rates, when applying for a revolving credit card.
When using revolving credit cards you will pay an interest rate on the amount of your personal credit. For example, for a 1.000,- Euro credit limit with a 9,99% interest rate, you will pay 99,- Euro in fees to the bank annually.
Your interest rate is calculated according to your creditworthiness but keep in mind that interest on revolving credit cards are usually higher than interest rates for a normal personal loan.
Getting a credit card with a bad credit rating is usually difficult, because due to the greater risk that the bank takes with the issuance of the card, a stricter credit check must also be carried out for your free credit card. In this case, prepaid credit cards could be an option, since the bank does not take any credit risk.
It is advisable to keep an eye on direct banks, as they often have free credit cards on offer. In particular, DKB Bank with its VISA card is a very good option.
The functioning depends on the type of credit card. Most free cards are so-called debit cards and can only be used if there is money in the respective linked current account. Free credit cards that work as prepaid, must first be loaded. The banks usually earn money through special offers or so-called cross-selling, by offering additional products over the term or adding services to the card.
For students, it is worth considering exactly what the card will be used for. Are you planning a semester abroad and need to withdraw money abroad? Then there are other requirements than for a credit card with which you only pay online. Here, perhaps a virtual credit card can suffice.
However, if you do not have bad credit, you can open a current account at any bank and add a free credit card. Make sure it's not a gold credit card or platinum credit card, as these often come with annual fees. Alternatively, we recommend prepaid credit cards.
According to our tests, the best free credit card 2021 are DKB VISA- credit card with a free checking account or the Advanzia no-fee Mastercard Gold as a revolving credit card with a credit line.
Banks and credit card providers give out "free credit cards" because with these, only the most important functions are free. Let's do the math ourselves: A physical credit card costs between 0,30 Euro and 1,00 Euro to produce, and another 0,50 Euro for shipping. To open a new account costs the bank another 5,- to 10,- Euro for the identification, the SCHUFA query and the (mostly automated) work of creating the account.
A revolving credit card like the Advanzia or awa7 credit card are fee-free and "free" as long as the credit line is not used. However, once you use the installment facility you will pay an interest rate and the bank will earn on the interest you pay.