Best bank accounts in Germany: How to find the best option online
Good news first: When it comes to bank accounts and checking accounts, Germany is not as bureaucratic as you thought it would be. There are good, simple and free bank accounts for you if you want to move to Germany, study here or stay for an extended period of time.
We will show you multiple different bank accounts that you can all open online with different features, prices and benefits, depending on what you might need. You may look for the best bank account for students or the most suitable to open online. All our offers are geared towards foreigners and expats who do not speak German or who might need to open a bank account without living in Germany, so we focus on banks with English support and on those providers which offer you to open a bank account online.
We will show you what options you have, give you some examples of free bank accounts in Germany, some traditional checking accounts with the larger banks as well as some useful guides and tools on how you can get the best out of your account. You can also check out our guide on how to open a bank account in Germany or some tips on the best credit cards.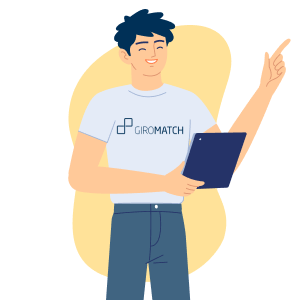 Our guide to the the best banks and bank accounts in Germany
We will show you 7 different online bank accounts for expats in Germany
We have an overview of features and costs, pros and cons
There are options for free bank accounts as well as some advanced ones with paid features (such as focus on sustainability, stock and crypto trading, credit cards etc.)
There are specific products for students as well as non-residents
We walk you step by step through a registration process
We care about your comfort and have looked at banks for English speakers with English customer support
Which is the best bank account to open in Germany? Overview of German Bank banks you can choose from
There are over 2.500 banks in Germany with hundreds of payment providers and foreign banks operating here, so we used different assessment criteria to find out which bank makes sense, and which doesn't. Our guide is focussed on foreigners, expats and students coming to Germany. We do not require a European Citizenship and we do not require you to speak any level of German.
In our case we set the standards as following: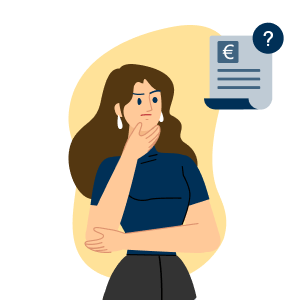 Our review: How we compare German bank accounts
Language: English-Speaking support, fully or at least partially
Registration: Opening a bank account should be easy and possible online with only identification documents required
Cost: Low cost, meaning less than 10,- Euro per month, preferably free or far below that
Cards: At least a Girocard with an additional credit card
Features: Is there something that makes the bank unique?
The result of our test are 8 banks that we can recommend for several different use cases: As your new main account, for power users, for students or for people without a permanent residence. Further down you'll find the individual presentations with in-depth details of each bank and their product
The list ist sorted alphabetically and is scrollable on mobile devices
8 German bank accounts for expats and internationals that you can open online
| | | | | | | | | |
| --- | --- | --- | --- | --- | --- | --- | --- | --- |
| Bank | Bunq | Commerzbank | Deutsche Bank | DKB | N26 | Tomorrow | Vivid | Revolut |
| Monthly fee | 2,99 € | 9,90 € | 6,90 € | 0,00 € | 0,00 € | 3,00 € | 0,00 € | 0,00€ |
| Monthly fee for students | 2,99 € | 0,00 € | 0,00 € | 0,00 € | 0,00 € | 0,00 € | 0,00 € | 0,00€ |
| English-Speaking | Yes | Partially | Partially | – | Yes | Yes | Yes | Yes |
| Open Account without residence (or "Anmeldung") | Yes | – | – | – | Yes | Yes | Yes | Yes |
| Withdrawal fees | 0,99 € per withdrawal | Free for Cash Group ATM | Free for Cash Group ATM | Free on any ATM | 3x free per month | 2,00 € per withdrawal | Up to 200€ per month | Up to 200€ per month |
| Sustainability Focus | Yes | – | – | Partially | – | Yes | – | – |
| Cards | Maestro Girocard, Mastercard Debit | Maestro Girocard, Mastercard Debit or Credit | Maestro Girocard, Mastercard Debit or Credit | VISA Girocard, VISA Debit | Mastercard Debit | VISA Debit | VISA Metal Debit | VISA Debit |
| Stocks and Crypto Trading Account | – | – | – | – | – | – | Yes | Yes |
| Personal Loans | – | Yes | Yes | Yes | – | – | – | – |
| Type of Bank | Mobile Bank | Traditional Bank | Traditional Bank | Online Bank | Mobile Bank | Mobile Bank | Mobile Bank | Mobile Bank |
| | Go to bunq | | | Go to DKB | Go to N26 | Go to Tomorrow | Go to Vivid | Go to Revolut |
Let us look at each of the accounts in more detail now. We'll go through the free bank accounts, then choices for when you have no permanent address yet (also known as "Anmeldung" or "Meldebescheinigung"). We then show you options for sustainable banking and lastly the two largest ones, Deutsche Bank and Commerzbank.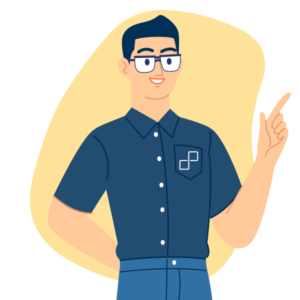 Types of banks in Germany: Guiding you through the system
A Mobile Bank is classified as a bank or a fintech that offers all of the most important banking solutions through an App or Online Banking. These have been founded in the last 5 to 10 years. Popular ones include N26, Vivid, Revolut, bunq or Tomorrow.
An Online Bank (German: "Direktbanken") is a bank that operates online but has all the services of a traditional bank, such as personal loans, investments or mortgages but no physical branches. Popular ones are DKB, ING, comdirect.
A Traditional Bank is a bank that offers all banking services online and offline and that has local branches with personal support. These include Deutsche Bank, Commerzbank but also the Savings Banks ("Sparkassen") and Cooperative Banks ("Volksbanken").
Opening a bank account in Germany: What's required and what you need
The application process itself is generally self explanatory. If you want to gain more insights in opening a bank account in Germany, you can have a look at our guide. You will need to provide some basic information on your person and contact information, including:
First name, last name
Birth place, nationality and address
Contact information such as mobile phone and email
The next step are the legal requirements. There are a few requirements that are necessary for all banks, while some only apply to the traditional and the online banks. By law, every bank that operates in Germany has to do a full identification of the customer. This is called the "Know Your Customer"-Process (KYC). This usually involves an online identification through a video-ident provider.
Make sure you have proof of identity in the form of a passport or, if you're an EU citizen, your national identification card
For the identification, you will also need to be at least 18 years of age. Another requirement is proof of residence in Germany ("Meldebescheinigung"). Most banks require, especially the traditional ones this. This is not needed with bunq or N26, which is helpful if you are not fully set up in Germany yet. Note: If you are located in the European Union, you should have no problem opening a bank account with bunq – even without proof of residence.
Most banks require proof of residence in Germany ("Meldebescheinigung")
For certain two-factor verification (meaning, your password plus a secondary method of identification) you need a working mobile phone numbere where you will receive MobileTANs that you have to enter when logging in. Also, considering you are opening an online bank account, you should have a working email-address.
Make sure you have a working mobile phone number and email-address
Once you have completed all the steps, you will have the contract information in your email account, you have a login for the banking app and the credit card will be dispatched to your address within a few days. In your bank account login, you will find your IBAN (bank account number) as well as your credit card number including CVV and expiration date, ready for you to use.
Best free bank account in Germany
1) N26 Free Bank Account

N26-Standard
Service and Features: 4,0
Open mobile current account in 8 minutes
Mastercard Debit credit card and Google Pay, Apple Pay
Use Cash26 network and withdraw money at 11,500 partner stores
Mobile banking: set savings goals, sort income and expenses, manage money better
If you value cost and minimalism over convenience, then N26 basic account could be the best choice for you. N26 was the first big mobile bank in Germany and they have their own banking license. The Berlin-based bank has decent English-speaking customer support, a quick and easy registration process (in English!) and no requirements regarding residency or "Anmeldung". You will receive a Debit Mastercard that is viable for Google Pay and Apple Pay – so you technically do not need to wait for the physical card to arrive to pay in stores or restaurants.
The downsides of the N26 basic accounts are the limited features such as only 3 cash withdrawals per month, no possibility for sub-accounts or savings plus a SCHUFA-check at the registration process.
2) DKB Cash Bank Account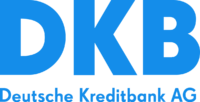 DKB-Cash
Service and features: 4,5
No account management fees
Free debit card and DKB VISA card
Withdraw money abroad free of charge
Modern app, online banking, contactless payment, Apple Pay, Google Pay
We were unsure whether to include this one due to the lack of English-speaking support, but in case you have a grasp of the German language, then the DKB-Cash bank account is one of the best free bank accounts you can have in Germany.
DKB (Deutsche Kreditbank) is an online bank with a full bank account and a free VISA card. What makes the DKB-Cash account unique is the amount of free features you get once you reach "Aktivkunden"-Status, meaning you need a required 700,- Euro per month of cash-in. The bank account offers the possibility of overdrafts, free cash withdrawals in Germany, the EU and worldwide and you can use NFC, Google Pay or Apple Pay at any place that accepts it.
DKB also offers you personal loans up to 50.000,- Euro, they have products for mortgage financing and their investment branch has a strong sustainability focus with plentiful choices.
The downside of DKB is obviously the lack of English speaking services. Since there are no branches (DKB works exclusively online), you will need a basic understanding of the German language to be happy with the account.
Read our review of DKB-Cash here (in German only).
Best bank in Germany for students
2) Monese Free Bank Account

Monese
Instant account opening in 3 minutes
Free account with real-time transactions, debit card
Instantly generate virtual credit card
Support in 14 languages, incl. German, Turkish, Romanian, Polish and more
No address verification or credit check
International transactions in 19 different currencies
Monese is the "peace of mind" money app. With speed, simplicity and a free account option it is one of the top choices for a German bank account if you just arrived here. Even if you are still planning to move to Germany, you can open a Monese account remotely from your home. This, together with the bunch of basic feature of Monese, makes this the best bank account for international students in Germany,
Each account comes with a debit credit card, a virtual card, mobile payments, budgeting features and money transfers in over 19 different currencies. The support is available in 14 languages and for registration, you do not need a German address.
For advanced users, three different account models are available that give you unlimited ATM withdrawls, prioritized support, a shared account and much more. We've found Monese to be a very good choice, especially if you plan on sending or receiving money from abroad, using the app to split bills with friends (up to 50,- € bonus for each friend you refer!) or just keeping track of your finances.
Read our in-depth review of Monese here.
German online bank account without residency or address (without "Anmeldung")
bunq: bank of The Free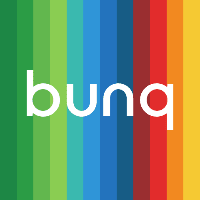 bunq
Bank account with Mastercard debit card
5 minute application with no SCHUFA or credit check
3 cards (1x Maestro, 2x Mastercard), 5 virtual cards, 25 (!) IBAN accounts included
Mobile bank with a great app, Google Pay, Apple Pay and good support
Sustainable and environmentally friendly banking (carbon offsetting, equal opportunity and more)
bunq is the bank of The Free. For foreigners who like to be international, who might not have a permanent residency in Germany but who want full financial access, bunq might be the right choice for you.
bunq is a European bank that offers banking services in Germany and almost all EU countries. bunq is focussed on mobile banking, fancy features, ease of use and sustainability. There are three different bank account types:
Easy Bank,
Easy Money,
Easy Green.
Easy Bank starts at 2,99 Euro per month, Easy Money is 8,99 Euro per Month and Easy Green, the most sustainable account, costs 17,99 Euro per month. All basic features of banking are included in the accounts, with at least one Mastercard at the lowest levels and up to 4 cards, including a metal credit card, with the Easy Green. Bunq offers around 10 different unique features, including the bunq connect, bunq pack, sub-accounts, loyalty cards and much more.
The downside of bunq is that everything has a price and the account is not free. If you opt for the cheapest model, you will also need to pay for cash withdrawals and not have access to some features such as virtual cards. However, with bunq you also have the possibility to open sub-account with different international IBANs, which make the account very convenient when travelling. In our opinion, bunq is the best bank account for travelling as you can live like a local even in foreign countries.
You can read our in-depth review of bunq to find out more about their product, the features and the possibilities to decide for yourself.
Bank account with a focus on sustainability and the environment
Tomorrow Bank: Banking for a better future

Tomorrow
Service and features: 5,0
Mobile current account with VISA credit card
No credit history required when opening
Great app, Google and Apple Pay
Focus on sustainability and climate protection
Quick online application 
Available without residence
Let's be honest: Opening a bank account is not that hard anymore, especially in a country such as Germany. What's more difficult is trying to find a bank that stands for a purpose and a vision. Tomorrow Bank is one of those with a focus on sustainability, the environment and a better future.
Tomorrow offers you everything you need in a bank account – SEPA features, a VISA credit card, mobile payments – for 3,00 Euro/month and it does not compromise your values. Tomorrow helps you offset your CO2 and you can invest your money in sustainable and zero emission projects. With an additional one-time payment of 20,- Euro you can get a credit card made of wood, an exclusive feature that no other bank currently offers.
Turning to the cons, Tomorrow Bank is relatively young and they do not have their own banking license. They are partnering with Solarisbank, just like Vivid Money or Nuri.
Traditional German Bank Account with Deutsche Bank or Commerzbank
By far the most popular and well known banks are Deutsche Bank and Commerzbank ("Commerce Bank"). The Deutsche Bank bank account ist the go to-account for most students and foreigners coming to Germany, not necessarily because it has the best options or the best cost-benefits-profile, but because they are by far the largest brands in banking.
From our tests, neither the registration process nor the banking is fully English-speaking, both for Commerzbank and Deutsche Bank, but usually you can walk into a local branch with your required paperwork and set up an account. You should know that for both these accounts a current German address is required, as well as a German mobile phone number. If you do not have a permanent residence yet, you will need your Anmeldung or Meldebescheinigung to open the account.
For the accounts themselves, you can expect to have all the features that you require, including Maestro and Mastercards for your wallet. If you're not a student, you have to calculate between 6,90 Euro for the Deutsche Bank account and even 9,90 Euro for the Commerzbank account monthly.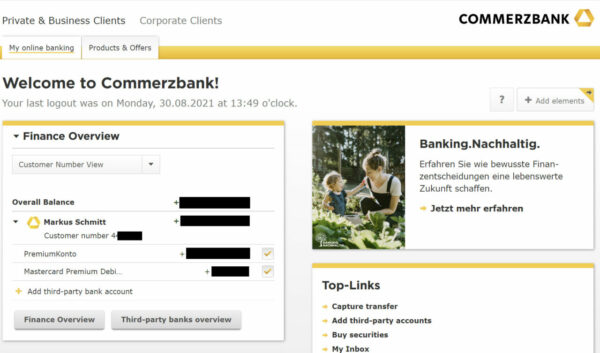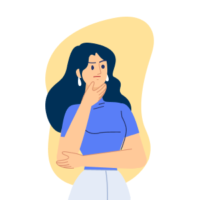 Best bank for freelancers and digital nomads
If you are already in Germany or plan to move to start your own business or working as a freelancer, you may be interested in an account with additional features. Even if our focus lies on classical bank account, we can point you out Revolut as a good bank account for digital nomads in Germany:
Revolut Pro is the bank account for freelancers of Revolut
You can open a Revolut Pro account for free and scale your plan according to your necessities (up to 24,-€/month)
You can receive payments from European or international cards and pay in up to 150 foreign currencies
Frequently asked questions regarding German bank accounts
To open a German bank account, you generally need two things.
The first one is an identification document such as a passport or, if you're a EU resident, your national identity document.
The second item is a proof of residence, which in German is called "Meldebescheinigung".
If you're not yet in Germany but are based in the European Union, you can open a bank account with a bank such as bunq. Bunq won't ask you for a proof of residence in Germany, meaning you can get a German bank account without an address here.
Yes, this generally will not be a problem. You an maintain your bank account online, relevant documents are sent to you via mail or through your mobile inbox. So you won't need a physical address.
You should however consider the following aspects:
If you're address has changed, you won't be able to receive a new credit card in case you need a new one
If you have a balance on your account with interest payments, then you should consider the tax effects this might have. As a general rule of thumb, if you are not holding thousands of Euros, the actual impact will be low
Check with the bank directly: If you are not living in a EU country, some banks might want to close the account. They could block your account if they find any activity that is not within their guidelines, so consider this a risk that you should clear up with your bank beforehand
Yes, you can check our in-depth guidelines further above to see that N26, Vivid Money and DKB offer free bank accounts in Germany.
There are several options for transferring money to your German bank account.
Bank transfer or wire transfer (Eurozone). These are standard issue in the European Union and use the SEPA-framework if it is from Euro to Euro. These are low cost and at high speed.
Bank transfer from non-Eurozone. These can be SWIFT transfers which use a different payment system. Generally, the fees are a bit higher and can range anywhere from 10,- Euro up to 100,- Euro, depending on the amount. This applies to payments from the US or even Switzerland.
Transfer by credit card or debit card: If you are in Germany, you can use your international credit card to access funds at an ATM and then fund your German account at an ATM teller. Check that you have low fees on your credit card. Also consider that there often is a daily and weekly limit for cash withdrawals on your card.
Transfer services like Wise, Paypal or Western Union. These transfer services charge higher fees but are generally reliable. They have payment licenses and you can move money from a bank account or credit card to your German bank account.
German bank system offers plenty of choices when it comes to choose a bank account. The most popular are those of traditional banks such us Commerzbank or Deutsche Bank. Here you can open a bank account and apply for additional financial products such us personal loans or credit cards. However, if you are a digital native and you like to keep it simple and quick, mobile banks such as Revolut or Monese offer free bank accounts developed and designed for expats' needs.
The application process for a German bank account varies according to the bank's requirements and conditions. However, as a rule, traditional banks lean towards a physical application process at a bank branch. On the contrary, many mobile banks offer a quicker and simpler application process via App or in the web. Read more in our guide about opening a bank account in Germany.