Looking for a proper loan? Save yourself time and trouble
Credit comes from the Latin "credere" which means "to trust". Most loan providers only care about your income and your credit history and will tell you either "yes" or "no".
We believe there is a better way to provide credit.
You deserve more credit when it comes to money. You should have the chance to fulfill your dreams.
There is a solution for everyone.
Our Matching helps you find the right loan, the best loan provider or the proper financing for what you require. Our services are free for you. What are you waiting for?
Get your loan.
GIROMATCH: How our matching works
1. Your application
First, you send us your online application – free and without needing to register. Tell us what you prefer and information about your credit history. In that way we can improve the Matching and your chances.
2. Your Matching
Next up is your personal Matching. A personal loan or instant loan is usually a good choice. You can finalize your offer in the next steps – of course only if you are happy with the Matching you received. 
3. Your Money
Once you've finished the application you receive your money via wire transfer. If you didn't like your Matching or would prefer a different offer, you can choose to start another application. We will find fresh Matchings until you find the perfect one for your needs.
What our customers are saying (German)
⭐⭐⭐⭐⭐
"Ich bin begeistert und voll zufrieden"
– Kerstin, August 2023
⭐⭐⭐⭐⭐
"Ich hätte es nie für möglich gehalten, dass ich nach langem Suchen ein Kreditunternehmen finde, was mir ihr Vertrauen schenkt."
– Enrico, Mai 2021
⭐⭐⭐⭐⭐
"Einwandfrei, direkt am gleichen Tag überwiesen."
– Christian, Oktober 2022
⭐⭐⭐⭐⭐
"flott, exakt, informativ gleich zu anfangs, immer freundlich und zuvorkommend"
– Hans, Juni 2023
Reasons why we are your perfect match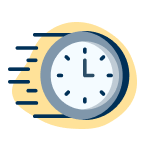 Because our fastest loan was paid out in 18 minutes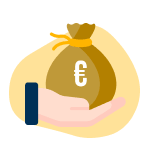 Because we've brokered over 20.000 loans to people with a suboptimal credit history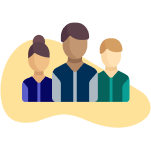 Because people from over 100 countries have received loans on our platform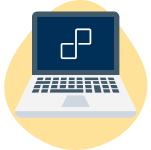 Because we don't need paperwork for a loan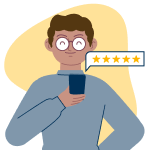 Because we have over 100 5-star ratings on Google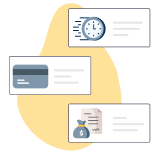 Because we are open on weekends, too
Our 5 promises for you

We always help you for free and with no hidden agenda

We keep your data save and don't sell it to third parties.

We don't disturb you with unsolicited calls or letters.

We don't promise success, but we will help you.

We don't give up easily, if you need help.
Frequently asked questions about GIROMATCH.com
Everyone can apply for a loan on our platform. Our Matching does not discrimnate against any person. This includes your personal details, your job, your income, your origin etc.
We do however have legal requirements such as a minimum legal age to get a loan.
"GIROMATCH" consists of "GIRO" and "MATCH". Giro is Italian and represents the circulation of money. Match is the English "match" and represents what we do.
That's what we do: We match the money supply from those who supply money – banks, retail investors or Fintechs – to those who demand it – a borrower like yourself.
No, we are not a bank but a loan platform. We cooperate with banks to provide you with the loan that you might require. These bank are either in Germany or the EU. By working together with a multitude of different banks, we can broaden the scope of the loans and increase the chances of a good match for you.
Everything we do is free for customers like you. We will never ask you to transfer us fees, neither before nor after you have received your loan.
We get commissions from partners once you have successfully concluded a loan or a bank account or credit card that was brokered through our platform.